The 2019 Ryder Cup Inter-club Championship
The Cup Goes West!
On Sunday August 18, 2019 the Rumble on the River Inter-club Championship was held between Deer Run, Hamilton IL and the Elks Club, Keokuk Iowa. A 27-hole Ryder Cup format with 2-man teams for the alternate shot and the scramble (first 18 holes), the event is then concluded with 9 hole individual matches between all 18 team members.
The Elks at home took the cup this year from Deer Run by a point score of 24 to 12. Pictured are the Deer Run & Elks teams and the exchange of the cup between captain's Dan VanArsdale, Deer Run & Ryan Cook & Wayne Lobeshimer.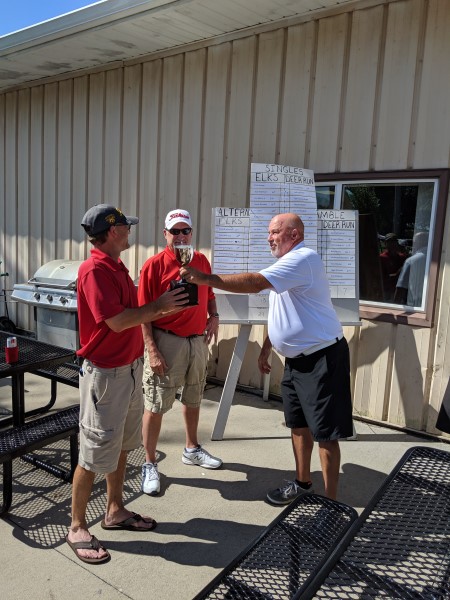 Congrats to all participants!
The 2020 Inter-club Championship between Deer Run and the Elks Lodge will be held Sunday August 16th at Deer Run. The selection dinner will be the Friday evening before at the Krooked Antler.
Deer Run 2019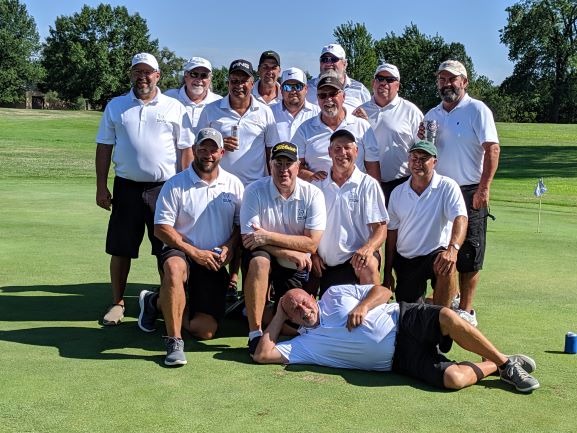 2019 Elks Lodge Team